Chevrolet 4 Door Hardtop for sale
Sort by:
For sale in 711 NE 25th Ave, Cape Coral, FL, 33909, USA -
1960 Chevrolet Impala For Sale for sale. A wonderful cruiser and a document of american car history. This wonderful Impala is a real head turner. It is a 4 door hardtop. It has a 2 gear power glide automatic transmission. This car was garage kept. You won't find any rust.This car looks just ama
0 Miles
Year 1960
For sale in , Rusk, TX, 75785, USA -
1957 Chevrolet Bel Air/150/210 for sale. 1957 Chevrolet Belair 4 Door Hardtop---- for more information and access to pics, click on the POSTED link below "Autos Near Buy".....
108,000 Miles
Year 1957
For sale in 991, boul. Notre-Dame, Repentigny, QC, J5Y 1C9, CAN -
1965 Chevrolet Corvette = Project car for sale. for sale. 1965 Chevrolet Corvette = Project car, 2 door, Hardtop, V8, Manual, 4 gearn*****SOLD*****SOLD*****SOLD** PROJECT CARS:n---------------------------nnThis Car can be seen at: nJohn Scotti Automobilesnn991 rue Notre DamennRepentigny, QC. J5Y 1C9nn
73,797 Miles
Year 1965
For sale in , , , , USA -
1969 Chevrolet Chevelle 4 Door Hardtop for sale. 1969 Chevy Chevelle 4 door hardtop. disc brakes, headers, call josh
0 Miles
Year 1969
For sale in 200 S SPUR, Longview, TX, 75601, USA -
2006 Chevrolet Corvette Z06 Hardtop for sale. Pre-owned 2006 Chevrolet Corvette Z06 Hardtop for sale in LONGVIEW, Texas, 75601n Fuel Consumption: City: 16, Fuel Consumption: Highway: 26, Remote doors with power locks, Electric windows, Cruise control, 4-wheel ANTILOCKING BRAKES Brakes, Front Ventila
46,810 Miles
Year 2006
For sale in , , , , USA -
1967 Chevrolet Impala for sale. 1967 Chevy, Chevrolet Impala 4 door Hardtop postless car in FANTASTIC condition. This was Purchased from an Estate. The car was garage kept by original owner. 61,000 miles, runs, clear title etc Spend more on a car in unbelievable condition & less on rest
61,240 Miles
Year 1967
For sale in , Mukwonago, WI, 53149, USA -
Used 1957 Chevrolet Bel Air 2-Door Hardtop Sport Coupe For Sale for sale. 57 Bel Air 2 door hardtop, 283 4 barrel, Auto trans, All brand new front end, Power disc breaks, re-built corvette rear end, 355 gears, electric wipers, Car originally came from Arizona! Also included with sale: one Chevy 350, 400 horsepower engine. (neve
0 Miles
Year 1957
For sale in Tonganoxie, Kansas, 66086 -
1955 Chevrolet Bel Air 4-Door Hardtop Sport Sedan - V-6, 210, Manual Transmissio for sale. This is a super driver Chevy Bel Air in excellent physical and mechanical condition. Garage kept when not driven. The paint is India Ivory over Regal Turqouise that shines in the daytime sun. It has the V-6, 210 Blue flame engine with 115 hp. The ...
0 Miles
Year 1955
For sale in 4 Locations Surrey and Langley BC. Plus we ship BC wide ,Surrey & Langley ,British Columbia ,V3A 4E1 -
2001 Chevrolet Tracker 4 door 4x4 GREAT GAS MILEAGE for sale. THESE 4X4 SUV WITHY 4 CYYLINDERS NEVER LAST LONG. ESPECIALLY WITH GAS PRICED SO HIGH. THIS UNIT JUST CAME ON TRADE IN. PICTURES SHOW IT AS IT ARRIVED NOT EVEN CLEANED YET. GREAT CONDITION AND WELL CARED FOR. GREAT TIRES AND RUNS GREAT. 5 PASSENGER ...
209,000 Miles
Year 2001
For sale in New Braunfels, Texas, 78132 -
1973 Chevrolet Camaro Rally Sport 2-Door Hardtop - RS Clone. Split Bumper. Paint for sale. 1973 Chevrolet Split Bumper RS Camaro - Clone. This one is painted in Basic Black with Crisp White stripes. Powered by a 350 hp 350 cui engine and a 4 speed Muncie manual transmission. Rear end is a 10 Bolt Gm with 3.73 axle ratio. Power Front Disc ...
0 Miles
Year 1973
For sale in Macon, Missouri, 63552 -
1967 Chevrolet Nova Super Sport 2-Door Hardtop - Simply Amazing Nova Show Car!! for sale. 1967 Chevy Nova SS Show Car Paint & Body: 7/8 scale '67 Chevy II...Fiberglass Body by Hebb Products...Removable Fiberglass Door & Front End...Chopped Top...Front End Stretched 5" Chassis: 115" Wheel Base...Round Tube Chromoly Strange Struts...4- ...
0 Miles
Year 1967
For sale in 87 Jackson St. Salem MA 01970 -
Chevrolet Tracker ZR2 4-Door Hardtop 4WD for sale. GOOD LOOKING 4X4 SPORTS TRACKER ZR2.VISIT OUR WEBSITE WWW.SALEMAUTOGALLERY.COM OR CALL SAL AT 978-741-3300 LOCATION 87 JACKSON STREET, SALEM, MA 01970. OPEN SEVEN DAYS A WEEK FROM Monday - Friday 9:30 AM - 7:00 PM Saturday 9:00 AM - 6:00 PM Sunday ...
112,459 Miles
Year 2002
For sale in 13156 Love Rd, Roscoe, IL, 61073 -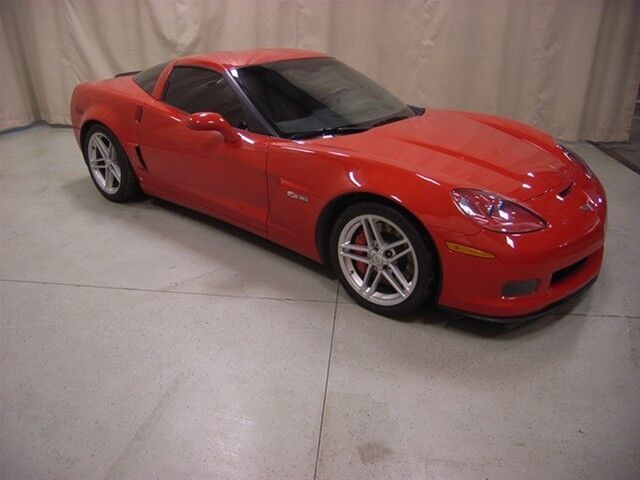 Chevrolet Corvette Z06 Hardtop Manual 7.0L for sale. ENGINE SIZE : 7.0TRANSMISSION : ManualFUEL TYPE : GasolineSTOCK NO : 5868OPTIONS : 2 Doors, 4-wheel ABS brakes, 505 horsepower, 6-way power adjustable drivers seat, 7 liter V8 engine, Air conditioning with dual zone climate control, Body-Color ...
7,687 Miles
Year 2007
For sale in London, Kentucky, 40744 -
1969 Chevrolet Camaro 2-Door Hardtop - Factory X22 Car! ZL1 Aluminum Heads with for sale. For sale 1969 Camaro X22 Car! Factory Big Block Camaro! Now running a 427 Engine / ZL1 Aluminum Heads with matching Intake....approx 500 miles on Engine since rebuild. Camaro has PS, PDB, Tach & Gauge Package! Muncie 4 Spd Trans, 12 Bolt 331 Posi ...
0 Miles
Year 1969